How to use the Gamificator
Idea generation for social media marketing campaigns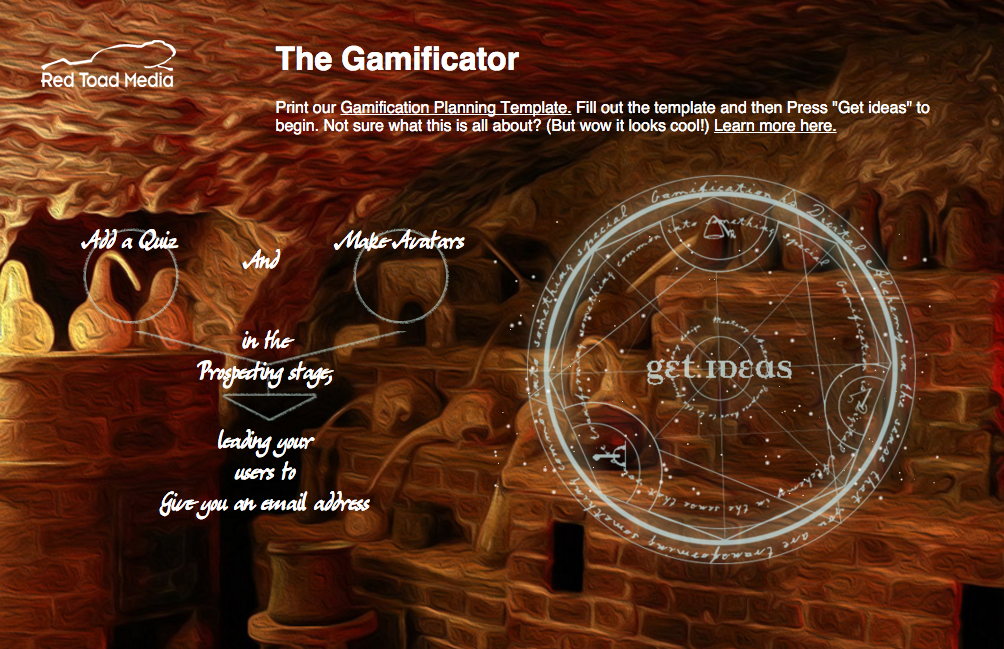 So you have a Facebook Page and you want to use it to further your business. You've read about Social Media and you know it can help, the question is how?
We built the Gamificator to help answer that question. You can use it to generate ideas for engaging campaigns that can be implemented on any media. When you press "Get Ideas" then it gives you two possible actions you can take, one stage of the sales cycle to try to focus your campaign on, and then one specific action to invite your followers to take as a result.
For the best results you're going to need to use our Planning template. Print that out and use it to jot down thoughts. Fill it out as fully as you can.
A Quick Facebook Example
So in the example above? Say you're a Florist. You might create a simple personality test asking common questions like "What's your favorite color?" or "Do you prefer Classical music or Rock?" After submitting the quiz, the person is given a chance to be emailed the results. They then are shown their flower. (An avatar is an image of something to represent a person, in this case it is a flower.) Based on the user's quiz answers their flower is a rose or an iris or a daffodil and this says something about their personality. They can share this to Facebook and invite others to find out what flower they are. Bouquets show on the results page. In this way you get an email address for your newsletter. (You are doing email marketing, right?) You get exposure, multiple likes to your Facebook page and best of all, a huge savings off any Facebook paid marketing that you decide to do because your EdgeRank (Reach) has expanded.
Another example using Twitter and Snapchat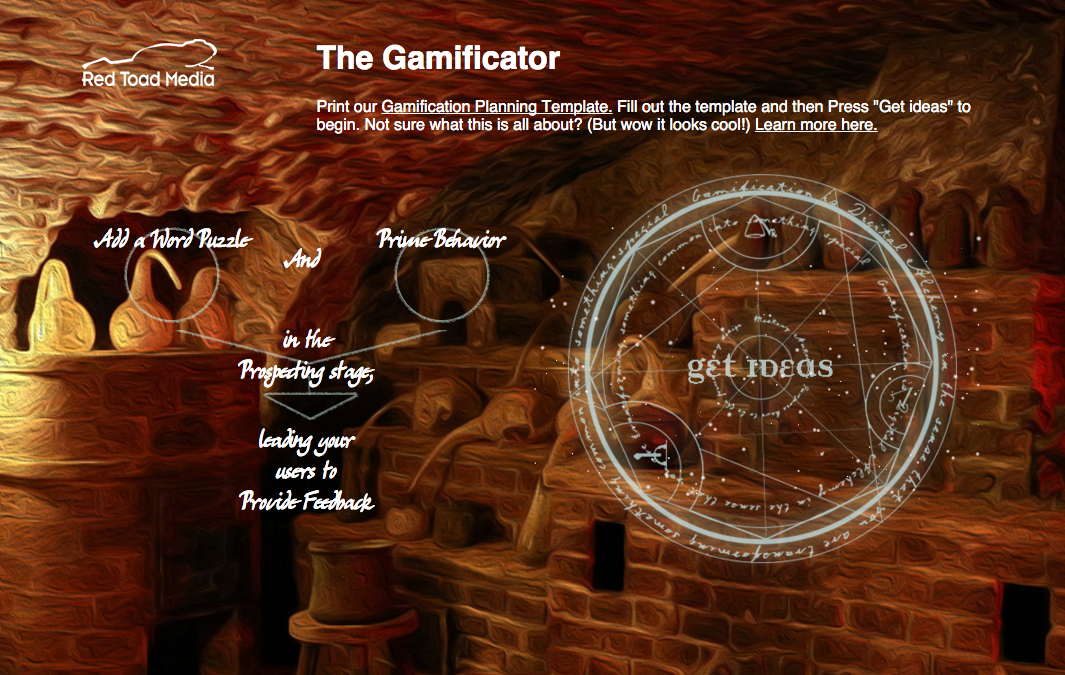 Say you own a Restaurant named "Joe's". You might create a simple word puzzle. Tweet and ask how many words people can create from "Eat Dinner at Joe's tonight on Bardstown Road." Ask them to Snapchat their response to you to get a discount, the most words created gets a free meal. Then post a poll and share it to those who participate. The poll might ask for feedback, have they been to Joe's before? You get exposure, multiple followers to your Snapchat, a cool Story, some feedback about your business, and the interesting thing here is that you primed their behavior with your puzzle. Priming is a technique of using words to position an idea in someone's mind. Whether they take the action or not, you have given the suggestion. Learn more about these ideas here.
You can watch the video for the full voiceover presentation, worth it!


Interested yet? Click here to give it a try.
You can watch the full voiceover presentation above or click here to just check out the slides.