Web design focuses on specific purposes. Designing a web site should begin with creating and identifying key content, not with cool visuals.
---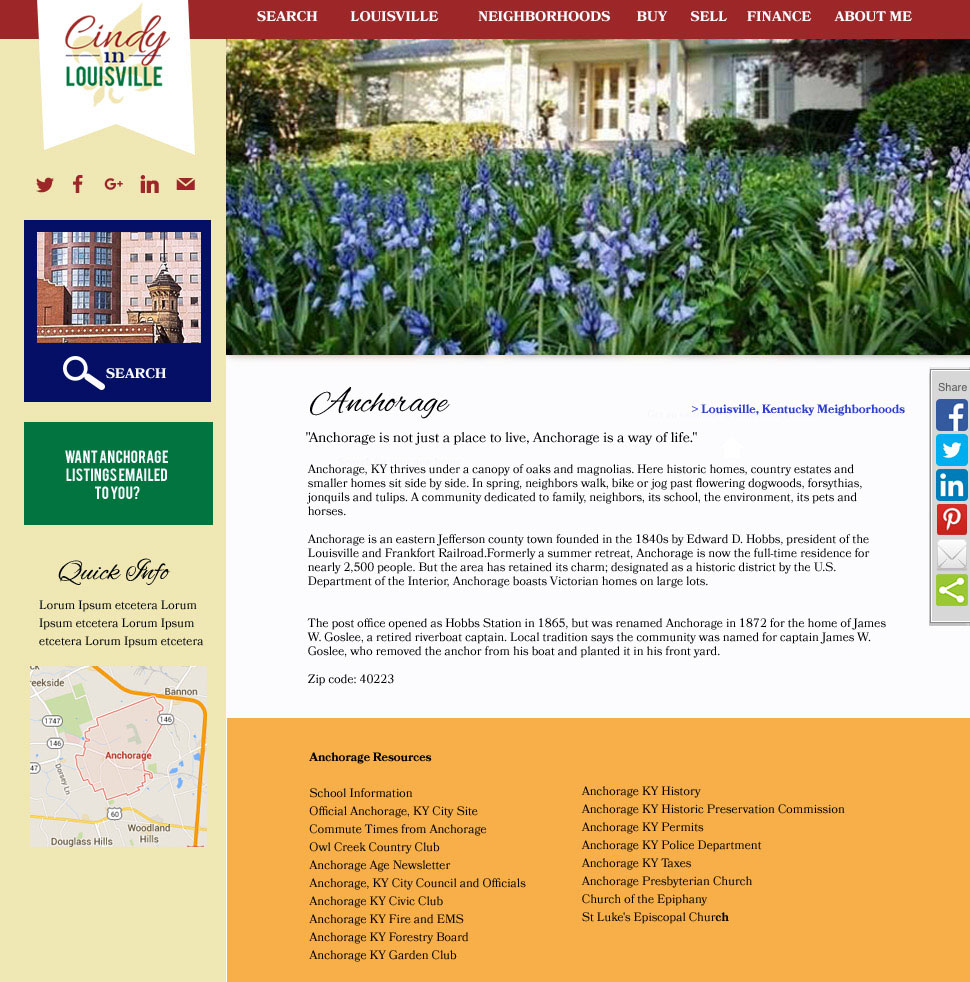 When you're designing a web site, the content shapes the design. Why do I say that?
Have you ever visited a website that was difficult to navigate? That didn't seem planned? There's a reason for that. Many times a decision maker in the company got interested in one look or exciting function and demanded that it be included or focused upon. There's a real danger in approaching design this way. It's sort of like building an office without considering who the tenants will be, or building a home without counting the number of children that will inhabit the space.
Identify What Needs to Be Said on your Web Site
When you have a full grasp of the messages you want to convey (whether you are conveying them currently or not) then you can begin to understand the scope of the web site content. This includes news, resources that provide customer service, inter-office communication, events, possibly photos. You want to consider what questions you are most often asked by those considering using your products or services and then cover the answers, either with text or video or even better? A mix of both. Many times businesses will focus on only the sales prospect when they consider developing their content. You also need to consider current and past clients and customers. Fantastic web site content will cut your customer service costs as well as bringing your site to the notice of search engines, and thats a great thing. Each page needs a hook, a call to action and reassurances that you are trustworthy on it.
Make User Personas
A persona is sometimes called an avatar. Personas are profiles of folks who might visit your web site. Think of all the reasons different people might visit and then make a list of what their questions or needs are. Ask what habits they have. Think about the social media channels they visit, the search engines they use. Past customers and clients can be used as a basis for building personas. Then as you develop your content you address the list of needs and questions and you work to make sure when you are writing, you are addressing that person in your mind. A persona can be a valuable tool when you are working with a professional copywriter. It gives the writer a good picture of the person they are speaking to. There are many persona templates out there on the web, but we made one for you to use. Download your web site persona template here.
Content Usually takes the Longest Amount of Time to Develop
Many times when you have a web site build that goes over schedule or budget it is because of poorly defined scope. Content was added by the client or not accounted for in the initial discovery phase of the build. Then the design must be changed to account for the oversight. It's a very common problem. The initial discovery phase of a web site design needs to be comprehensive in order to avoid this problem. It's also a great idea to include copywriting in the scope of the build as it's generally very difficult to get employees to contribute in a timely manner. You're adding extra responsibility for them and it might not be the best option. A competent copywriter can get most of the information they need for many pieces with a short interview and email follow up. Copywriters who understand SEO will also be able to optimize their articles and posts for specific keyword phrases, creating significant return. Many times they will also ask the same questions that someone considering you as a prospect would ask, uncovering important messages you might not know you need to explore. Never underestimate the value of an intelligent person who is ignorant of your business. Their questions are very important to address. Their questions are the same questions your visitor will have.
Identify the Content Flow
After you know what needs to be said and who to say it to, you need to look at what is most important. Identifying the hierarchy of the content is extremely important. Identifying where you will need to add content is also very important. These are not the same thing, but many times they coincide.
One method for identifying content flow will be to get out index cards and write the topic or page title on it. Make one card for each topic. Then you can arrange the topics in different ways. This quick exercise can be amazing ly helpful when you're looking at the overall structure of your site, causing you to identify problems before they occur. A good designer will do this. They will also create content zones on different pages and work with you on page hierarchy. It's very important to understand how that hierarchy will change in a responsive web design and to pay attention to it as your pages are displayed across devices.
Identify the Devices and Browsers you will Optimize For
You can't make a web site look exactly the same across all devices. It's not possible. Modern web site designers practice what is called "graceful degradation" and design for sites to look as best we can on older or obscure devices and browsers and then look to make the sites look and function with all of the bells and whistles on others. Google now penalizes those without mobile optimized design and page speed is very important for good search results. You need to consider these things in the design process. One consideration that is hot in 2016 is how to include high res images for HD browsers in the workflow, especially for the client employee who will be updating the website. Ideally you can script the site so that the image uploader will allow you to upload one high resolution image while the site itself generates the other images at the needed sizes. Design considerations are increasingly complex and you need to consider the output and the time that will be put by someone you hire and pay into keeping the site current as you design the site.
A Web Site is Never Done
We try to express that to every client we work with. A website is a living set of documents and must be viewed as always in need of nurture and care to be effective. There will always be new messages to convey. There will always be new content to add. It's important to understand that and plan for it. At the end of the day, a good web design will stand the test of time and be scalable enough that you can modify it as your site content grows and your needs change. Designing a new web site is a complex and exciting project. Make sure that you design for your content and user needs, rather than for aesthetics. You'll be glad you did.
---
About the Author
Anne Miles is the owner and Toad-in-Chief at Red Toad Media. A trained graphic designer, Anne has been a speaker at WordCamp and the IRCE Digital Design Conference. She has been interviewed by Inc Magazine and the Wall Street Journal and published a contribution for Smashing Magazine, one of the top web design blogs in the world. You can follow her on Twitter at @redtoadmedia
---