There's a lot of angst over the social media channel Twitter in the media lately. Here's my perspective: Twitter is still relevant. Chill out.
---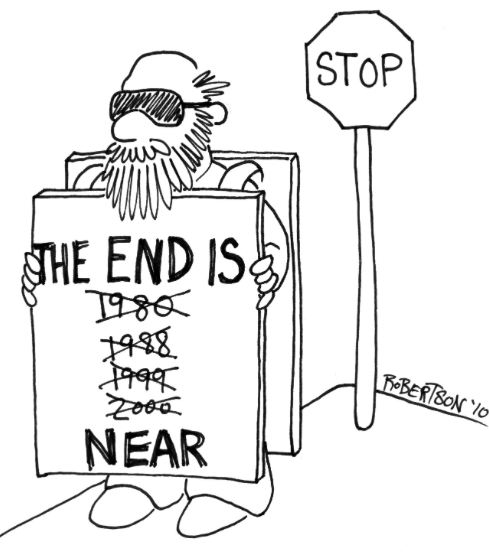 I've been watching the headlines for a week or so, seeing one after the other pundit declare the lack of relevance of Twitter. A lot of people are saying Twitter is in decline. Eulogies have been composed. This is because there have been a lot of core team members leaving. There are other reasons, but that's the big one that sparked this line of thinking.
I think Twitter is just fine thank you very much. Here's why.
Twitter bought Periscope and is changing focus.
Twitter serves purposes that aren't well-served by any other channel yet. With all due respect, SnapChat is cool but it will be a while before companies really understand how to market with it. And right now it isn't as accessible. Twitter is looking ahead with video streaming and Periscope is hot. HOT. Periscope means that Twitter is going to be and stay relevant for a long long time. They aren't languishing or stagnant. They're moving forward. They're very much alive.
The Ability to Say Anything to Anyone Matters a LOT
How many times have we heard about important political events from Twitter? Twitter offers freedom of the press to the world, if they can connect to it. Twitter is a democratizer. Twitter offers broadcasting to the universe. It matters because, while we may not care what jeans my BFF Sophie ended up choosing to wear for her bar crawl last Friday, we certainly do care about oppression in countries where the common people's voice isn't heard. Facebook, Snapchat, LinkedIn, G-Plus, none of them have the fast response, the immediacy or in most cases, the functionality of Twitter. Twitter is accessible. Access is in its core. It matters a lot, because waves start on Twitter. It is seminal. Twitter isn't really a social network. It's not an instant messaging platform like WhatsApp or SnapChat. It is unique and very very valuable because of how it works. The role Twitter plays is vital. It is vital not just to activists but also to journalists, marketers, businesses of all sizes, the entertainment and info-tainment industries and a variety of others who leverage the medium to further their interests and goals. Twitter is Needed. Don't underestimate it.
The Principle of Undulation Applies Here
People need to remember that with all things human, there are peaks and valleys. In times of growth or change, you'll see swings. In this case, we have a group of employees leaving. Is this good or bad? We can't know that yet, but no one can argue. There is certainly an opportunity for fresh ideas and perspectives to come into power and shape policy at Twitter. Can there be a corresponding up swing as a result? Heck yeah.
To make anything new you have to clean up and clear out the existing structures. I, for one, think that is all that is happening and I'm glad to see it.
We've seen this before.
I remember the not too distant past when a large social media channel was struggling to monetize, facing large problems with privacy and being questioned and doubted at every turn. Facebook seems to have had its share of issues. Let's all relax a bit and give Twitter a chance to make its changes. Facebook is doing well now. Seems like Twitter might bounce back too.
Ask any marketing specialist or Kentucky Basketball fan (#BBN), they will explain to you that we need Twitter. As long as that is true? it isn't going anywhere. It has enough cash and assets to ride out many storms. I think in this case we have a lot of people with Chicken Little syndrome.
The sky isn't falling. Tweet on.
More Reading from the good folks at Slate.
(in case my word for it isn't enough :-) )
---
About the Author
Anne Miles is the owner and Toad-in-Chief at Red Toad Media. A trained graphic designer, Anne has been a speaker at WordCamp and the IRCE Digital Design Conference. She has been interviewed by Inc Magazine and the Wall Street Journal and published a contribution for Smashing Magazine, one of the top web design blogs in the world. You can follow her on Twitter at @redtoadmedia
---